Frequently bought together
Guru's hand-holding
Amendments or updates or any other discussions are uploaded regularly on YouTube
Regular interaction with students through social medias such as ZOOM MEETS, Live YouTube sessions, Whatsapp, Telegram etc.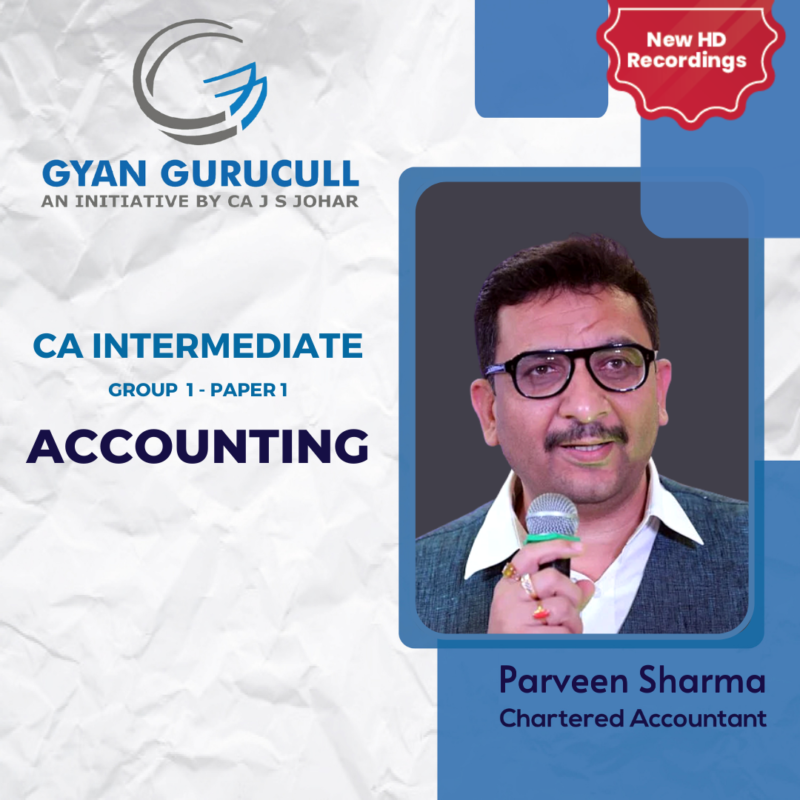 More Information

Language

Discussion and explanation of topics – mix of Hindi and English
Class notes and books will be provided in English

Technical Details

Separate helpline number for technical support
Classes can be played on ANDROID / iOS / Laptop having windows XP / ultimate 7 / windows 8 / windows 10 with minimum of 2 GB RAM.
Speed option – 1x, 1.25x, 1.5x, 1.75x and 2x
CA Parveen Sharma
CA Praveen Sharma is a qualified Chartered Accountant. He has qualified from Delhi University with ranks in both Intermediate and Finals. Not only rank, he has in fact also topped Delhi University by bagging a 100% in Accountancy. He then pursued his Post Graduate in July 2007. He is often referred to as "God of accountancy"  by his students. He has got 20 years of experience in teaching accountancy to CA students.
Book along with the Course
Frequently Asked Questions